A popular neighbourhood for young professionals, Yonge & Eglinton is sometimes jokingly referred to as "Young and Eligible" or "Yonge & Eg". The district is actually sort of a "Downtown North", featuring a good variety of nightlife, shopping, and dining, and has built itself up as a major crossroad. As modern as it is today, Yonge & Eglinton is full of history. Capitol Event Theatre has been hosting movies and events since 1918, and the neighbourhood is also home of 1837's Battle of Montgomery's Tavern, the famous Upper Canada Rebellion. The tavern is long gone, but a historic plaque still exists at Yonge Street and Montgomery Avenue.
Shopping
This neighbourhood offers access to malls and stores with a big-city feel. The Yonge-Eglinton Centre has both high-end and affordable stores, along with a 24-hr Metro to grab groceries and a SilverCity Theatre for even more entertainment.
Dining
Living in Yonge & Eglinton means having fantastic restaurants, cafes, and pubs at your doorstep. Some of our favourites include Grazie Ristorante, Rag Doll Eatery, Sip Wine Bar, Byblos Uptown, and Cibo & Roberto's. For a pub experience, head over to Duke of Kent, Rose & Crown, or St. Louis Bar & Grill, which has a fantastic patio.
Schools
Allenby Junior Public School is a well-regarded go-to school in the area. Eglinton Junior Public School was rebuilt more recently than most schools in Toronto, and therefore is a little more modern. Numerous public high schools dot the neighbourhood, including North Toronto Collegiate Institute (one of the most well-regarded schools in Toronto), Northern Secondary, and Forest Hill Collegiate Institute. You'll also find several private schools as well as Marshall McLuhan Catholic Secondary School and St. Monica's Catholic Elementary School.
Parks & Recreation
The nearby Eglinton Park is one of the best parks in Toronto, with baseball diamonds, soccer fields, an indoor hockey rink, outdoor hockey rink, tennis courts, water play, play structures, and picnic areas. It's also beside a great community centre. Oriole Park is also in the neighbourhood, as well as the Belt Line Railway trail for biking and walking. For indoor fun, there's the North Toronto Arena, which is perfect for football, soccer, baseball, frisbee, dog walking, and other activities.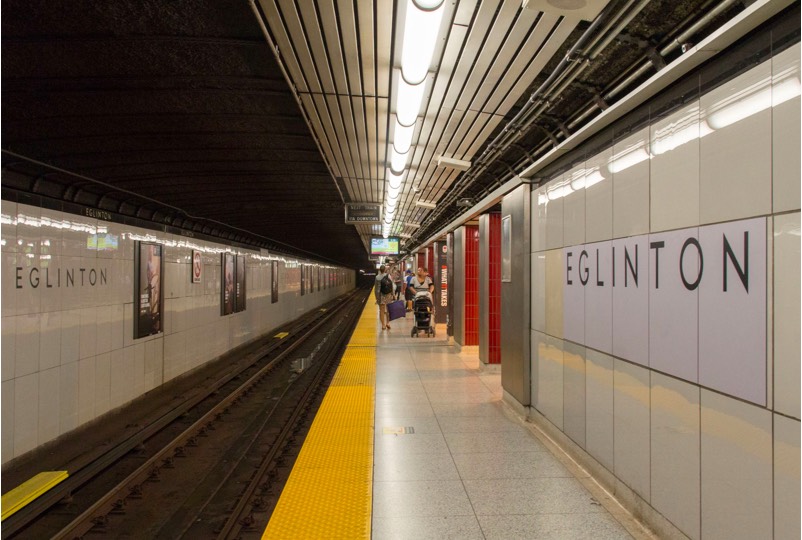 Accessibility
Located on the Yonge Subway Line, the neighbourhood offers easy access to transit via Eglinton Station. The development of the Eglinton Crosstown will soon also link Yonge & Eglinton to the rest of the city from east to west.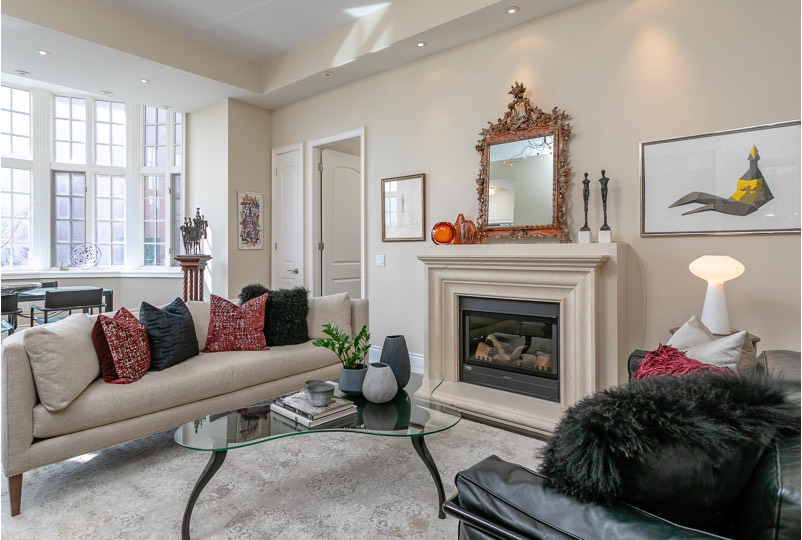 Homes
Yonge & Eglinton has a bit of everything for buyers and renters, including high- and low-rise condos, apartments, and houses. In recent years, its north-central location has spawned development, concentrated around Eglinton Station, and has resulted in a mixed-used neighbourhood of detached houses, townhomes, and high-rise buildings.
Want to call
Yonge & Eglinton

home? Contact our team here to receive the latest listings in this area.